This is the first interview with other travel blogs we read, our goal is to showcase all the independent travelers who are doing great things with their lives and taking the time to share their experiences with the world. Without further adieu, here is the interview.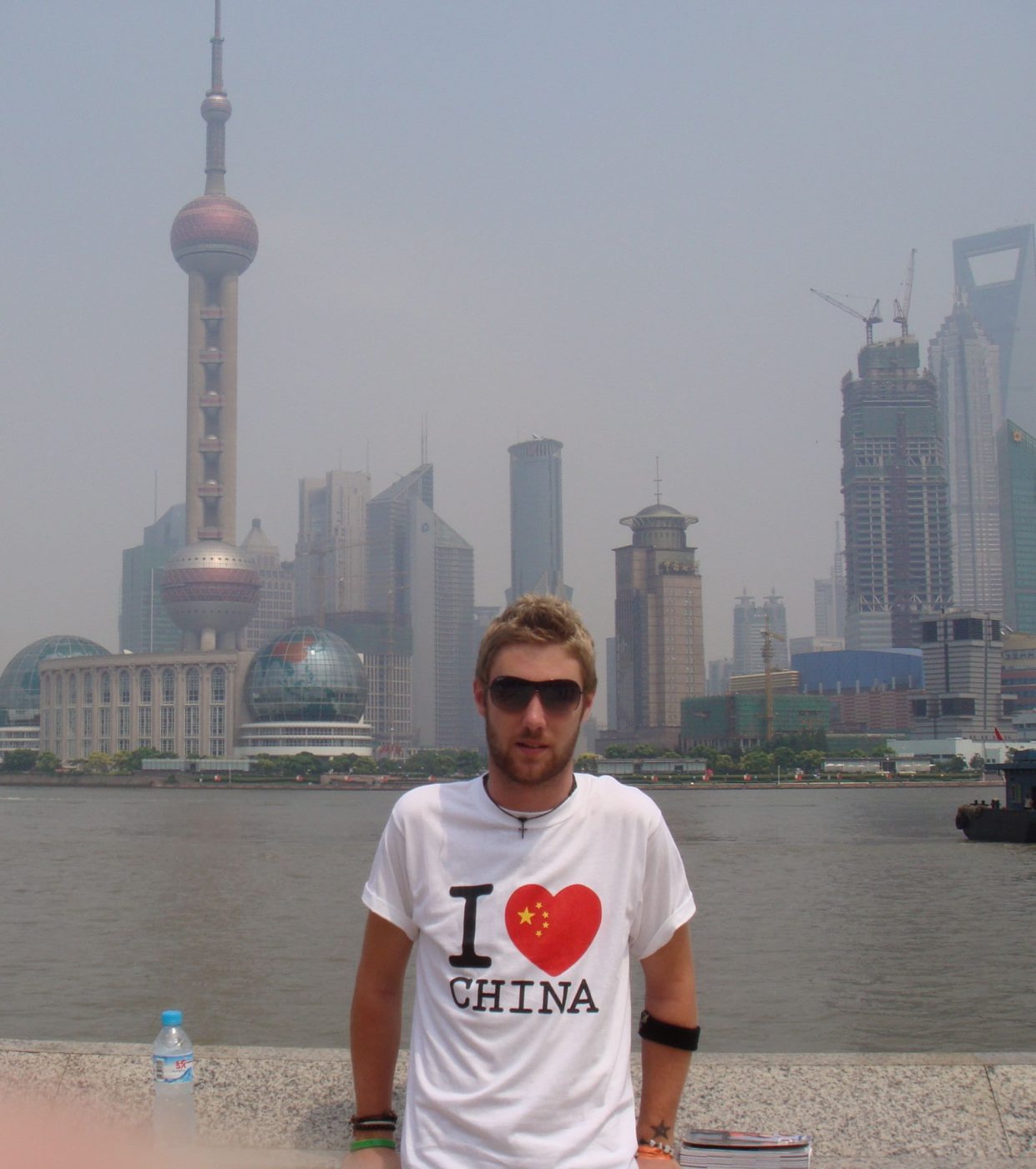 1. What's your name and where have you been in this world?
My name's Johnny Ward and I've been all over! On the road since 2006, traveled through over 50 countries and currently writing this in Bangkok, Thailand.
2. What is your blog address, how long have you been blogging and what is the main focus of it?
My blog is OneStep4Ward.com, it's around a year old i think. The blog focuses on budget travel and showing the world that you don't need to BE rich to LIVE rich, anyone can travel – you just gotta get out there and do it!
3. Besides the basic essentials, what is something you simply couldn't live without on the road?-
My macbook definitely!
4. How has travel enriched your life?
Wow, sooooo much. Aside from experiencing some of the most awesome stuff, it's brought me so many opportunities. I just finished filming a travel documentary for Thai TV in Taiwan last week! Life on the road is endlessly entertaining 🙂
5. Of all the cities you've ever visited, which 3 left the largest impression on you and why?
Number one has to be Bangkok, it's Mecca for travelers really. Khao San Road may not be everyone's cup of tea but you can't fail to be entertained by its shenanigans! Number two would maybe be Cape Town, it's such an awesome place and you can day trip to shark alley and dive with great white Sharks. Number three I guess would be Kathmandu, Nepal is awesome and from Kathmandu you can organise trips to Mount Everest! Plus the funniest story ever happened there with my mate and his passport and a pile of poo 😛
6. If you could be anyone for a day, who would it be?
Hmmmm, tough one. I'd probably find out who is currently dating Scarlett Johansson and immediately trade places with him!
7. In a perfect world, where do you see yourself and your blog in 5 years?
I'd like to own a place in Thailand, live there 6 months and travel 6 months for each year. Ideally my blog would be generating enough cash for me never to have to work again!
8. If you had 1 travel tip to share with the world, what would it be?
Don't worry about stuff, generally speaking everything will always be ok! So if you wanna travel, just do it. Stop living life vicariously through other people, it's your turn now 🙂
9. What stands out as your best and worst travel memory?
Best travel memory could be when my mates and I were pretending to be in an Irish boyband in Vegas, we were signing autographs and getting our photos taken! He ended up marrying one of the girls we met that night!
Worst memory would probably be breaking my knee on my motorbike in Thailand – ouch!
10. Please list 3 of your most popular blog posts?
5 books to read when you travel
Climbing Kilimanjaro and the costs involved
What is Lifestyle Design?
Thanks for taking the time to chat with us a bit Johnny, looking forward to reading more from your adventures.
Looking to connect with Johnny? – Twitter – Facebook Fan Page